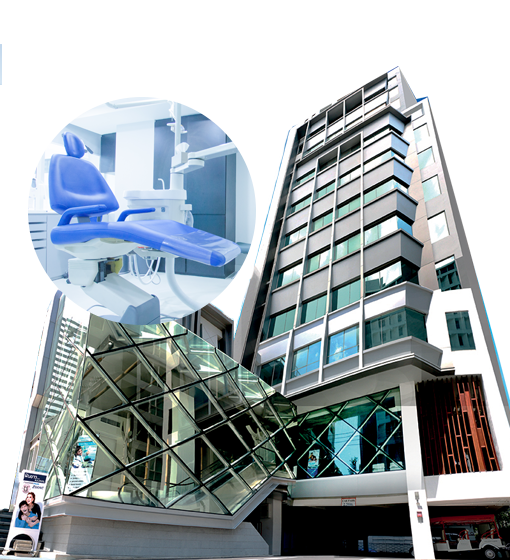 BANGKOK SMILE DENTAL CLINIC
More about Dental Clinic Sukhumvit (Asok)
Bangkok Dental Clinic
and its exclusive partnership with Dr. Paulo Malo, and also as Thailand's top dental facility, recognized as the authority in the field of Dental Implantology and Fixed Oral Rehabilitation. Dr. Paulo Malo with his international qualified team have created a number of innovations and technological breakthroughs including the Nobel Biocare Implants, famously known and accepted globally.
Dental Clinic has a highly-trained team of dental specialists, with exclusive and premium access to the largest dental research & development center in the world, with over thousands of treated cases in Thailand since 2003. Dental Bangkok in partnership with Dr. Paulo Malo's Dental Group is therefore proven to be the patient's ideal choice for both domestic and international patients seeking for top-quality, hygienic, and predictable implant treatment.
Cosmetic dentistry is an ever evolving area of dentistry that seeks to create a more aesthetically pleasing smile. Our cosmetic dentists can whiten teeth, replace missing teeth, and repair your chipped teeth through a variety of cosmetic dentistry options, including laser tooth whitening, home bleaching, porcelain veneers, dental crowns, bridges, implants and more by
Dental Bangkok
@ Asok.
DENTAL BANGKOK
Dental Bangkok is also the one and only International Dental Center in Thailand as we belong to Dr. Malo Paulo's largest network of dental Bangkok, having the most outstanding and internationally-trained dentists, and provider of the best dental, services in the Thailand's market today.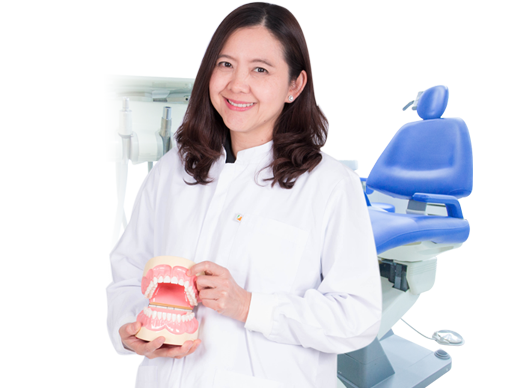 Our Expert Team of Dentists
Dental Veneers
At DENTAL BANGKOK, veneer our porcelain veneer or porcelain laminated veneers are produced in our own in-house laboratory. They are a thin shell of porcelain / ceramic that is bonded onto the front surface of a tooth so as to improve its cosmetic appearance. They will repair teeth that are discolored, worn down, chipped or damaged, misaligned or irregularly shaped. They are translucent, thin laminates, individually made to improve the esthetics (shape, spacing and color) of your natural teeth, to replace composite bonding or to correct crowding.

At our dental, center of dental excellence, all porcelain veneer treatments will be done by our cosmetic dentists, who are all graduates of cosmetic dentistry. These experts are a major part of our practice. We are one of the very few dental Bangkok, in Thailand with its own in house dental laboratory, so nothing has to be sent out to other laboratories, thus there are no unnecessary delays to your treatment and minimal intrusion into your visit to dental clinic in Thailand.

Most dental Bangkok, have to outsource these needs to separate facilities – sometimes even to other countries, giving you a more "mass manufactured," less personal result, rather than the personal, customized service and result that all our clients receive here at BANGKOK DENTAL CLINIC.

At Dental Bangkok, our hi-tech in-house laboratory combines the most up to date equipment with experienced, expert dental technicians, thus guaranteeing that all of our dental makeovers are made to exact, finite specifications. We can ensure that all dental works are customized to your special needs, produced quickly and efficiently, and offered at competitive prices. Here at dental Sukhumvit we never compromise on any of these factors and guarantee ultimate satisfaction.

What are porcelain veneers?
Our dental veneers (sometimes called porcelain veneers or dental porcelain laminates) are wafer-thin (approx. 0,5 mm) translucent porcelain / ceramic facings made in our dental laboratory after an impression. These are then bonded permanently to your tooth's front surface using a special adhesive process. The porcelain veneer covers the visible surface of the tooth completely. The chemical bond between porcelain and enamel creates a translucent, tooth-shaded unit with perfectly natural aesthetics.

What advantages do ceramic veneers offer?
Natural looking results.
Our custom made porcelain veneers provide a very natural tooth appearance. They mimic the light reflecting properties of your natural teeth and the characteristics of tooth enamel incredibly well. They can be made very thin and translucent.

Matching to existing teeth.
The colour of the porcelain veneer can be chosen to match your natural teeth very closely or to create a whole new natural look to your smile. In most cases it is not necessary to veneer all your teeth as part of a Hollywood style makeover, unless that is what you want.
Dental Veneers By Dental Bangkok @ Asok.
At
DENTAL CLINIC
our veneers produce very dramatic and almost instant improvements in your smile as, 'before and after' photos clearly demonstrate. Dental Bangkok, effects this can have on our clients life cannot be under estimated. Having confidence in the way you look and in the way other people perceive you will boost your confidence and make you feel more outgoing and comfortable in the company of others. Also vice versa, other people will see you in a new light. When you look good and exude self confidence people naturally gravitate to you, expanding and enhancing your social standing.
Correcting multiple flaws.
Our porcelain veneers will improve the shape, color and position, minimally, all at once. Therefore if you have a range of cosmetic flaws such as spaces, discoloration, staining, chipped or fractured teeth, these can all be dealt with at the same time. A combined approach using other treatments may be needed depending on the individual requirements of our clients.
A more conservative process.
Unlike full crowns, veneers require the removal of far less tooth structure thus giving the client a more conservative alternative. Because of this they are much less likely to affect the nerve inside the tooth than a porcelain crown. The whole process is far less intrusive and causes much less trauma and discomfort.
Dental Veneers and other cosmetic treatment combinations.
Our porcelain veneers may be used in combination with other treatments such as crowns, bridges, dental implants, orthodontics, teeth whitening, even tooth bonding to achieve a complete smile makeover at
Dental Sukhumvit
@ Asok.
what our client says
"Dental Smile is absolutely the best dentist I have ever been to. I have All on 4 Top & Bottom. The staffs and dentist assistance are very professional along with professional of the dentist, Dr.Sunisa. Thank you for everything you have done for me."

All on 4 - Ellen Peisley
"The staff treated me very well from the start to the finish. The dentist was excellent. Better than I have experienced in Australia. My results are better than expected and now my partner is already planning to come here for her dental work. Thank you guys so much!"

Dental Veneers - Trent Beckenham
"I've been unhappy with my teeth for many years. I came here to have 6 implants and all the rest of my teeth crowned. I cannot recommend Bangkok Smile highly enough. Their professionalism and dental work is outstanding! I'm very, very happy!"

Dental Crowns - Dean Salles
BANGKOK SMILE DENTAL
Call On These Number

Australia : 02 8103 4082


New Zealand : 0 9884 9783


Thailand : 0 2664 2800


Int'l phone: +66 2105 4288